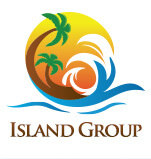 Welcome to Island Group
B2B Consolidators & Specialists in Travel, Entertainment, Film Shoots & Destination Weddings
In the words of St. Augustine, "The world is a book and those who do not travel read only one page." A journey to a new destination truly is like writing a chapter in your life. It could have all the elements of a thrilling drama or a romantic comedy. All you have to do is lead your protagonist through the travels.
Though the marvel of new people within new places might fill you with wonder, yet the journey to these destinations might have its own pros and cons. What you need is a hassle free approach to be able to pen your holiday story. That is where the Island Group come in...your one stop shop!!!
The Island Group specializes in venturing to newer territories and in its journey over the last 20 years has managed to capture the hearts and the market share in numerous niche destinations. We not only add on exotic destinations every year but have also managed to promote tourism via mega corporate events and celebrity dos.
The journey that began with Maldives, Oman and Turkey, today has branched out to Sri Lanka, Jordan, Georgia, Armenia and Croatia to name a few, there by commanding 46% of the Indian B2B market place.
Island Group also specializes in destinations such as Bosnia, Bulgaria, Romania, Serbia, Austria and Albania. We believe that every journey has a secret destination waiting to be unraveled...we simply provide the clues.
Contact us for more details.
Welcome to Island Holidays - Travel Management Company
A reputed consolidator for travel agents across India
The parent company of the 15-year old Island Group, Island Holidays is an established travel wholesaler selling directly to travel industry professionals in India.

Are you a travel agent looking for a trustworthy consolidator specialising in wholesale travel products for niche destinations such as Maldives, Seychelles, Mauritius, Bali, Sri Lanka, Vietnam Cambodia, Eastern Europe, Oman, Maldives, Turkey and Greece. We have strong partnerships with leading airlines, as well as premium hotels of all sizes in the destinations we specialise in. Therefore, when you buy from us you will enjoy the perfect mix of the best discounted rates and a great selection of international properties.
Are you a hotelier looking for a reliable and experienced consolidator for enhancing your hotel's revenue through better exposure in the Indian market? We at Island Holidays are reputed for supporting the growth of our hotel partners.

So talk to us today to find out how we can help your business thrive in a competitive world.
Contact us for more details.
Sand Destination Consultant
Your partner for DMC representation
Keeping the interests of our B2B clients in mind, Sand Destination Consultant has built a premium network of represented DMCs in our niche destinations: Maldives, Mauritius, Vietnam Cambodia, Sri Lanka, Oman, Jordan, Bahrain, Qatar, Turkey, Greece, Georgia, Armenia, Azerbaijan, Ukraine, Malta, Cyprus, Eastern Europe, Morocco, Scandinavia and Iceland & Greenland. Run by experienced travel industry professionals, each of the DMCs we represent is noted for regional expertise, and innovative, cost-effective, and highly personalised travel services.

As one of our travel industry clients, you can count on our reputed DMCs to fulfil the unique needs of your customers besides receiving expert destination management advice. All our DMC's are well equipped to manage & execute with expertise, for all our verticals, be it Travel Trade, Events, MICE or Film Shoots, as a result of strong local partner vendors.

On the other hand, here's what we offer DMCs that choose Sand Destination Consultant to represent them in India. As a valued member of our exclusive DMC network, you'll reap the benefits of our dedicated sales and marketing support. We will assist you in penetrating the business from various sources such as Indian travel market (Leisure, MICE, Groups, FITs), Student Educational Trips, Weddings, Bollywood Film Shoots since we have our inhouse Event Management Company and Movie Location Consultant.


Our DMCs and PSA
Platinum services – Cypurs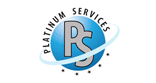 Complete Tours –Morocco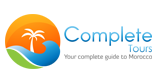 Gosaibi Travels- Bahrain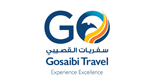 Unique Choices- Qatar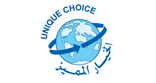 Representing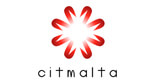 Representing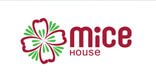 Representing

Preferred Sales Agent

Preferred Sales Agent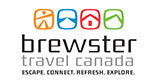 Representing

Representing

Representing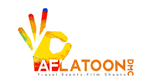 Khyber Indus Entertainment - Bollywood Locations
A trusted Movie Location Consultant & Location Hunter
Island Group has always been closely connected with the Bollywood Industry, by virtue of its Chairman, Mr. Kumar Gaurav. And, we have built on this legacy by developing and creating reputed connections in many countries across the globe.

Khyber Indus Entertainment was officially launched in 2009 to cater to the Bollywood Industry and offer turn key services, including both shoot and travel requirements.

As destination specialists, our services commence from the minute a script writer conceptualizes his story, and the Director & Producer need suggestions of suitable locations to shoot.

Our expertise ensures hassle-free location shooting and our competent services make the job of line producers much easier. From location scouting, taking permissions, sourcing the line production companies, rebates, local artists, equipments, ground services like accommodations, transportation visas and any other logistics, we efficiently manage every conceivable need. 

Khyber has had the honour to work with some of the largest Bollywood Production Houses to name a few Film Kraft, T Series, Balaji Telefilms Ltd and more, has successfully executed the shoots to name a few Kites, Roy, Naam Shabana, Once Upon a Time in Mumbai Dobara.

These shoots have been mutually beneficial to the Bollywood Industry as well as the destinations. The Production Houses have had the advantage of showcasing exquisite backdrops, and the destinations have flourished with tourism from India thereafter.
Contact us for more details.
Gold-Dust Luxury Weddings.
Miles away from Ordinary…
Specialist in Event Management & Destination Weddings
Planning and managing special events calls for expertise, fresh ideas, and reliability, as also giving importance to cost containment. Right from the start, Gold Dust has proved it has the capability to offer all of this and more.

We are recognized for managing memorable destination weddings customised according to the special wishes of bridal couples and corporate events for which every detail is executed to perfection. We have the resources to manage such events anywhere in India or abroad, but primarily in our niche destinations which include picturesque locations like: Maldives, Seychelles, Mauritius, Malaysia, Thailand, Bali, Sri Lanka, Vietnam –Laos-Cambodia, Turkey, Greece, Oman, Canada, Jordan, Bahrain, Bhutan, Andaman Islands and Eastern Europe.

So no matter if you need assistance for destination weddings or corporate events including MICE travel services, you'll be assured of superior end-to-end event solutions, including specially negotiated wholesale rates for airfares, hotel accommodation, and more.
Gold-Dust.Luxury
Premium luxury travel experiences
A celebration of the ultimate in luxury travel and personalised services to some of the most fascinating destinations on earth. That's what Island Group's exquisitely planned luxury travel packages are all about.

As experts in managing uber-luxurious holidays, we would be happy to plan such trips for your prestigious customers who have refined tastes and unique preferences.
The luxury travel advantages we offer
Incredible luxury travel experiences personalised from start to finish.
Exotic locales: Breath-taking snow-covered landscapes, lush rainforests, stunning coral islands, tranquil deserts, and more.
Luxury accommodation: From ultra-luxury tent stays and compact, elegant boutique hotels to upscale, world-renowned properties.
Bespoke benefits and services: Limousine transfers, private yachts and aircraft, customised private tours, and more.
Unmatched value: Hand-picked travel partners for offering elite travellers access to the best rates and fares.
No matter what the unique desires of your elite customers, we have the resources to organise all kinds of luxury travel.

To find out more about how we can help you to cost-effectively manage even the most complex luxury travel itineraries for your customers, call us today.
Contact us for more details.
Get in touch with us
Island Holidays
A Wing 401, Ganga Jamuna Sangam Building, Next to Starbucks,

24th Road, Linking Rd, Bandra West, Mumbai, Maharashtra 400050



Email : info@islandgroup.in Website : islandgroup.in
Our Group of Companies